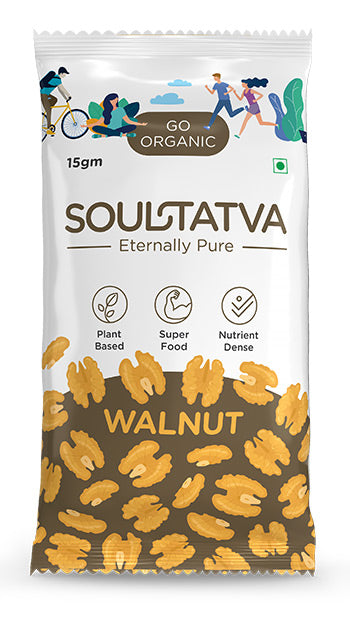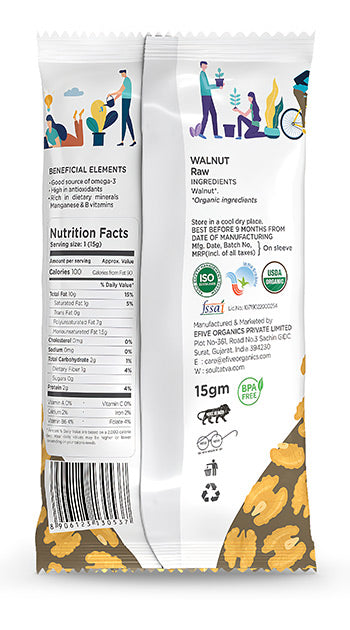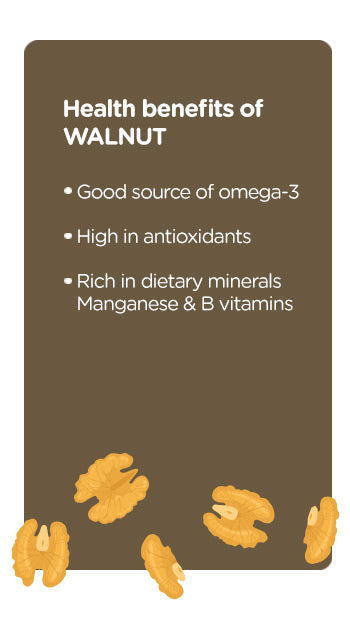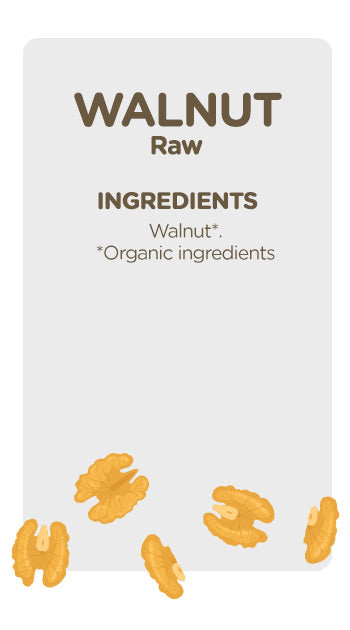 Healthy alternatives of walnut kernels
Regular price

Rs. 40.00

Sale price

Rs. 40.00

Unit price

per
MRP price including all taxes
Fairly mild and nutty, Walnuts are a great source of Omega 3, antioxidants, dietary, minerals, Manganese, and B Vitamins. Add them to trail mix, cereal toppings, yogurt, salads, stir fries, or home made walnut butter.
Beneficial elements
Good source of omega 3

High in Antioxidants

Rich in dietary minerals

Rich in Vitamin B
Nature's Nutrient Treasure
Indulging in raw walnut kernels feels like uncovering nature's nutrient treasurea snack that's both delicious and wholesome.
Wholesome Snacking
Enjoy the wholesome pleasure of raw walnut kernels, a snack that satiates while contributing to your overall well-being.
Nutty Perfection
Raw walnut kernels are a nutty perfection that offers a delightful blend of taste and texture in every bite.
Perfect Quality
Being health-conscious, I'm always on the lookout for quality products. This Walnuts ticks all the boxes organic, nutrient-rich, and great for my immune system.
Buttery Crunch
The buttery crunch of raw walnut kernels is a treat for the senses, providing a satisfying bite that's loaded with goodness.