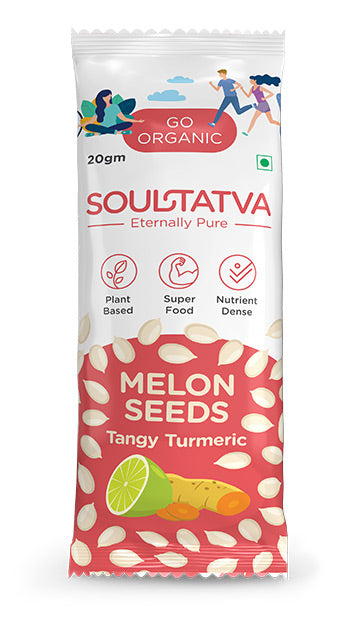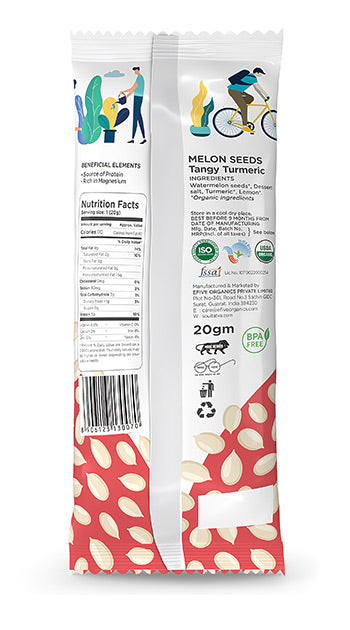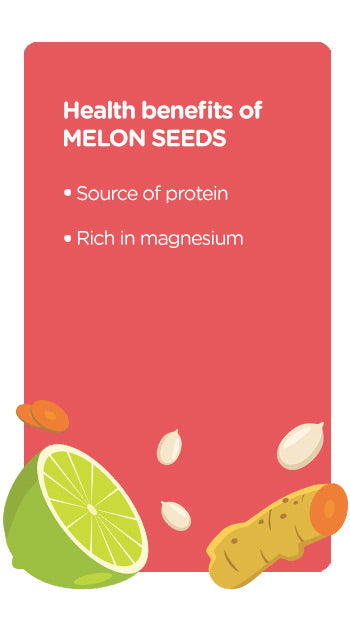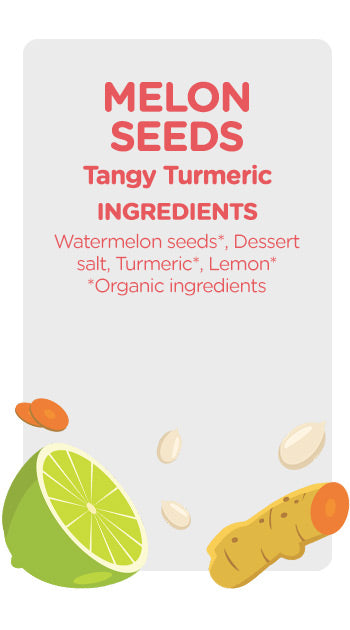 Melon seeds properties & benefits
Regular price

Rs. 30.00

Sale price

Rs. 30.00

Unit price

per
MRP price including all taxes
Melon Seeds Tangy Turmeric
100% Organic,Gluten-free, Vegan-friendly, No chemical preservatives, No Chemical additives, Not genetically engineered and Freshly Packed.
An ideal addition to vegetarian, vegan, whole food, paleo, ketogenic, and gluten-free diets.
Can Enjoy as, Healthy snacking, DIY granola, add them as your salad topping, sprinkle them to your cereal; oat meal, add them to your smoothies, bread topping, bake it with your granola bars.
Seeds arrive ready in easy to use, BPA-free packaging
Farm to Table, Product of India.
Versatile and delicious, Soul Tatva Watermelon Seeds are a welcome addition to your diet. A healthy snack, and a delicious condiment, it is fit to be baked, cooked and blended with- adding a unique and healthy flavour to your food.
Flavorful Fusion
Embrace the flavorful fusion of tanginess and turmeric in every melon seed, where two distinct tastes come together for a harmonious treat.
Golden Snacking
Melon Seeds Tangy Turmeric is a golden snacking opportunity, combining the earthy goodness of turmeric with the satisfying crunch of melon seeds.
Tropical Tang
The tangy turmeric blend in these melon seeds offers a tropical tang that's both refreshing and invigorating for a memorable snacking experience.
Spice of Life
Melon Seeds Tangy Turmeric adds a dash of spice to your life, with the tangy zest and the earthy notes of turmeric creating a captivating flavor profile.
Zesty Twist
Indulging in Melon Seeds Tangy Turmeric is like enjoying a zesty twist on classic snacking, where the tanginess and warmth of turmeric elevate the experience.