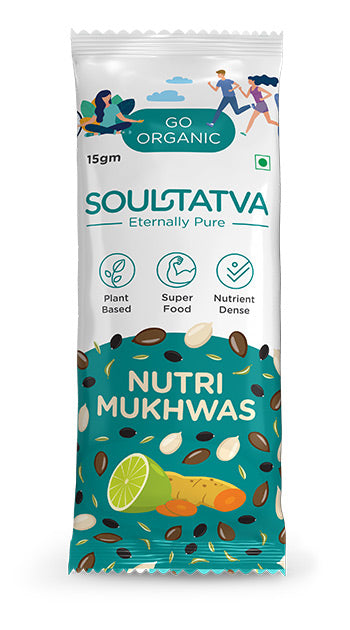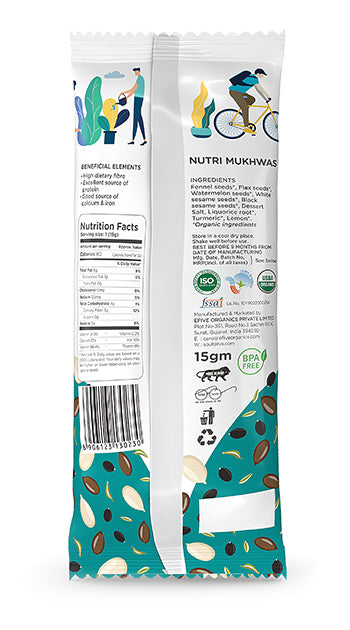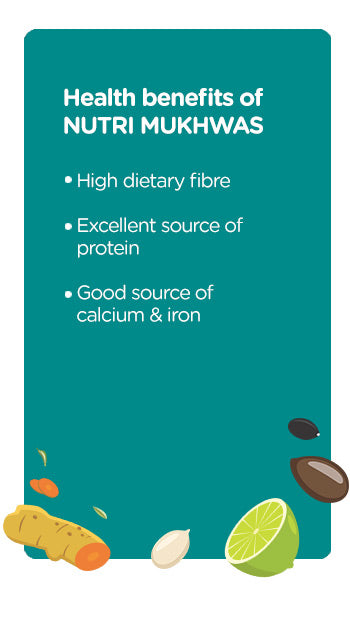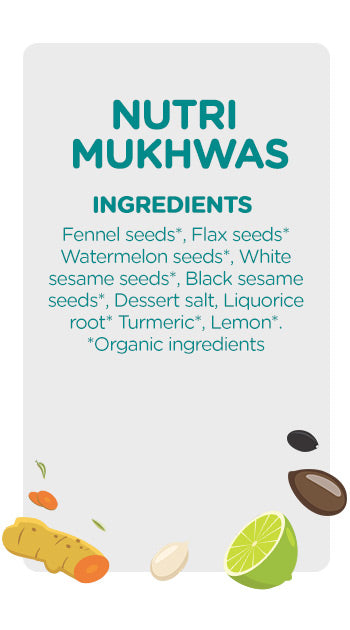 Regular price

Rs. 10.00

Sale price

Rs. 10.00

Unit price

per
MRP price including all taxes
Nutri Mukhwas is special combination of various seeds from soultatva with the twist of lemon & turmeric.
Beneficial elements
High dietary fibre
Excellent source of protein
Good source of calcium & iron
Sensational Savor
Nutri Mukhwas's delightful blend of flavors adds a sensational touch to the end of your meals, leaving your taste buds satisfied.
Naturally Rejuvenating
Nutri Mukhwas offers a natural way to rejuvenate your mouth and senses, leaving you feeling revitalized after eating.
Flavorful Farewell
Bid adieu to mealtime with Nutri Mukhwas, a flavorful and aromatic treat that enhances your post-meal experience.
Mouthwatering Remedy
Combat post-meal heaviness and enjoy a burst of mouthwatering flavors with Nutri Mukhwas, your go-to mouth freshener.
Balanced Bites
Nutri Mukhwas offers a well-balanced blend of flavors that harmoniously cleanse your palate, leaving you feeling light and content.