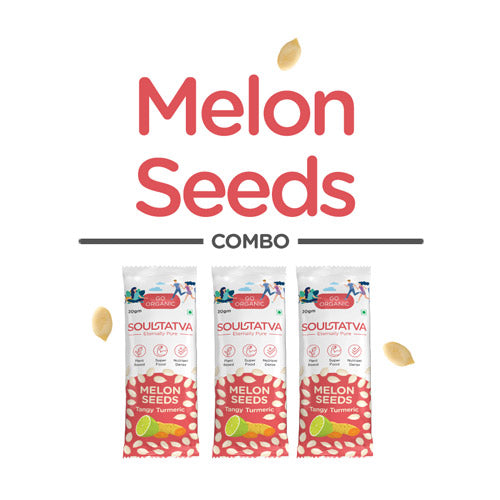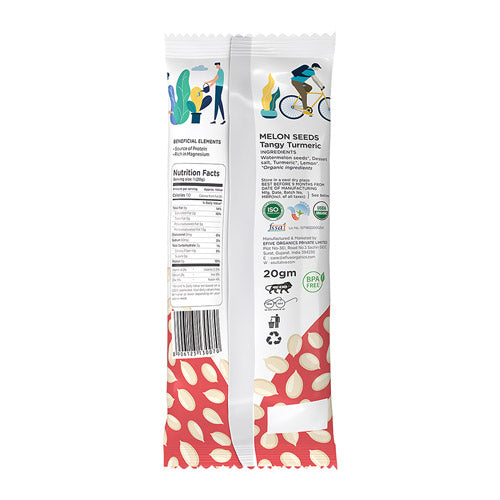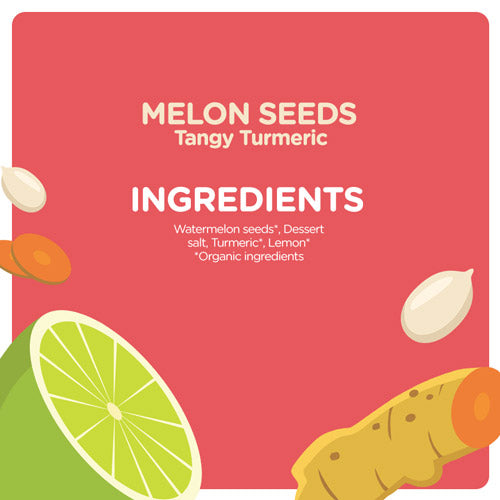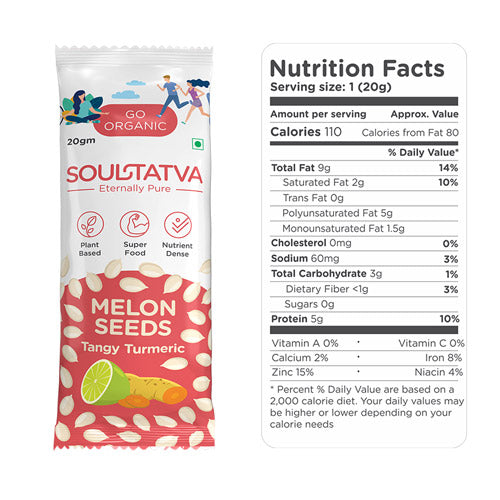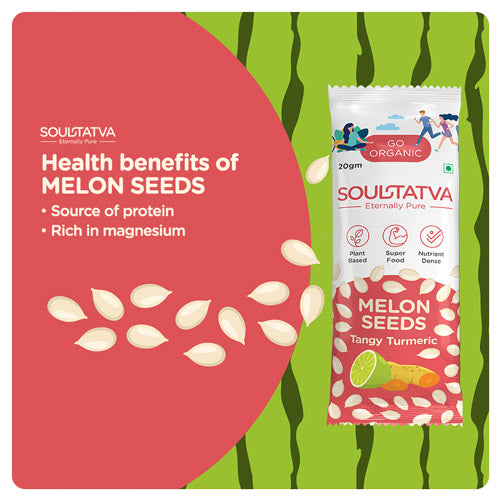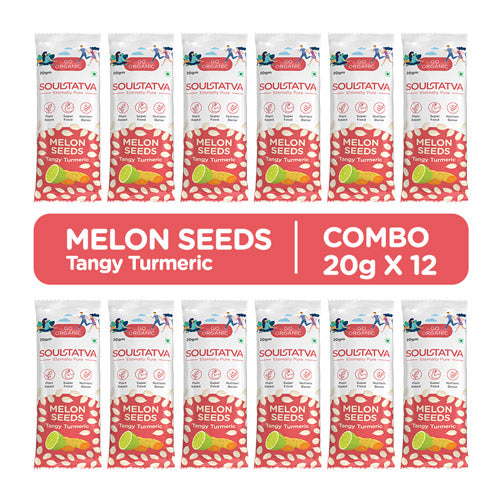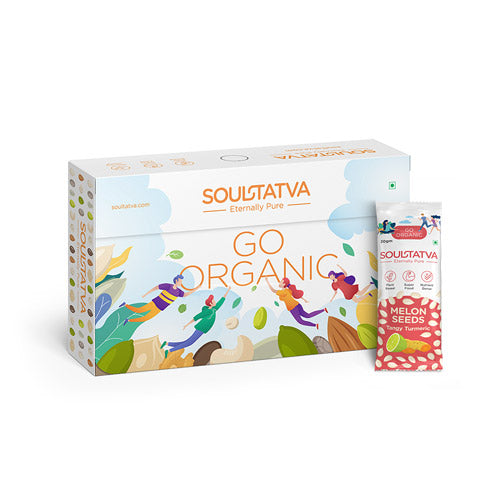 Diet-boosting seeds of melon seeds combo
Regular price

Rs. 250.00

Sale price

Rs. 240.00

Unit price

per
MRP price including all taxes
Melon Seeds Roasted
100% Organic,Gluten-free, Vegan-friendly, No chemical preservatives, No Chemical additives, Not genetically engineered and Freshly Packed.
An ideal addition to vegetarian, vegan, whole food, paleo, ketogenic, and gluten-free diets.
Can Enjoy as, Healthy snacking, DIY granola, add them as your salad topping, sprinkle them to your cereal; oat meal, add them to your smoothies, bread topping, bake it with your granola bars.
Seeds arrive ready in easy to use, BPA-free packaging.
Farm to Table, Product of India.
Versatile and delicious, Soul Tatva Watermelon Seeds are a welcome addition to your diet. A healthy snack, and a delicious condiment, it is fit to be baked, cooked and blended with- adding a unique and healthy flavour to your food.
Beneficial elements
Good Source of Protein

Rich in Magnesium
Love the Concept
I love the concept of gifting health. These boxes are a way to share wellness with those you care about.
Taste the Difference: Organic Snack Duos Reviewed
I appreciate the thought behind this superfood combo. It's a convenient and delicious way to boost my nutrition.
Organic Recherished
I'm grateful for the healthy gifting box I received. It's a reminder to prioritize my health and happiness.
Wellness in Every Bite: Organic Snack Combo Reviews
I love experimenting with my diet, and this superfood combo was a delightful discovery. It's a nutritional gem.
Nature's Snacktime Duo: Organic Combo Evaluations
Superfoods brought together in harmony. This combo is a testament to the benefits of smart nutrition.