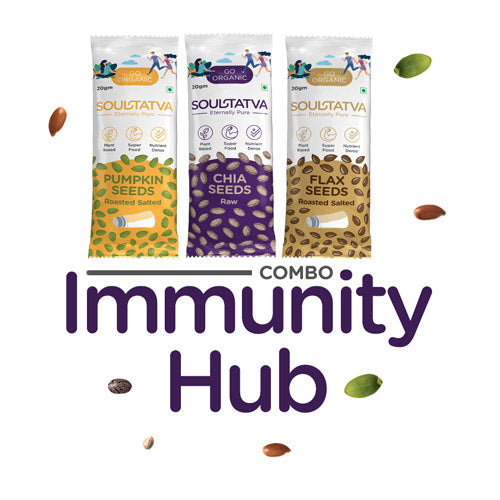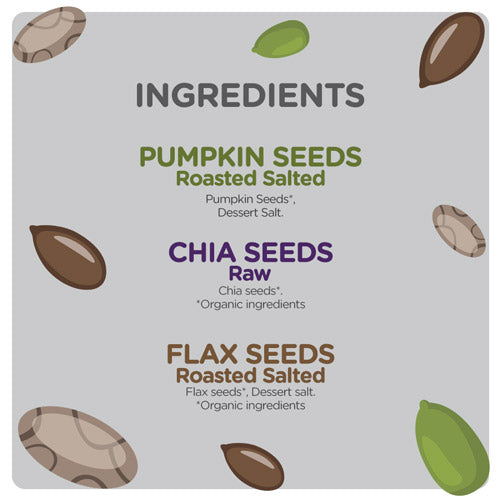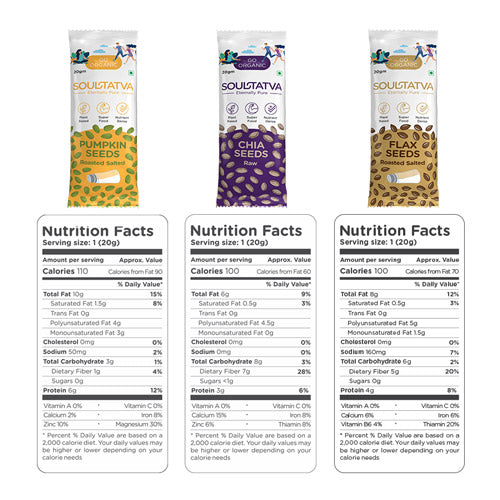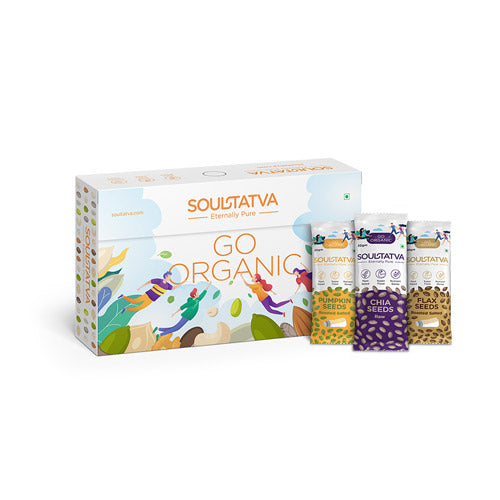 Regular price

Rs. 250.00

Sale price

Rs. 240.00

Unit price

per
MRP price including all taxes
At this moment a healthy and safe choice of snack is all you're asking for, and we have got you covered. Soultatva's Immunity Hub is packed with seeds beneficial for wellbeing. Pumpkin Seeds, Melon Seeds, and Chia Seeds combo pack provides you with high dietary fibers, Omega-3 fatty acid, calcium, potassium, and antioxidants that strengthen and improves the immune system. You can now binge snacks without putting your health at risk. Never stop snacking on Soultatva. 
Beneficial elements
Rich source of protein

Antioxidants

Essential omega-3 fatty acids

MUFA & PUFA rich

Good source of dietary Fibre
Snacking the Natural Way: Organic Combo Evaluations
Superfoods united for a greater purpose. This combo is a fantastic investment in my vitality.
Good
I appreciate the effort behind these healthy gifting boxes. They're a meaningful way to inspire others to live well.
Just no words
I'm thrilled to give these healthy gifting boxes to my loved ones. They're a beautiful way to promote well-being and happiness.
Mindful Munching: Organic Combo Product Experiences
This superfood combo is a game-changer. It's like a nutritional powerhouse in a package!
Nice and fresh
The healthy gifting box I received was a bundle of joy. It's a meaningful way to show you care about someone's health and happiness.