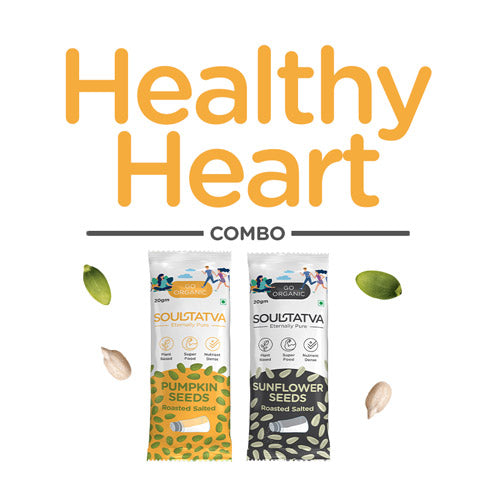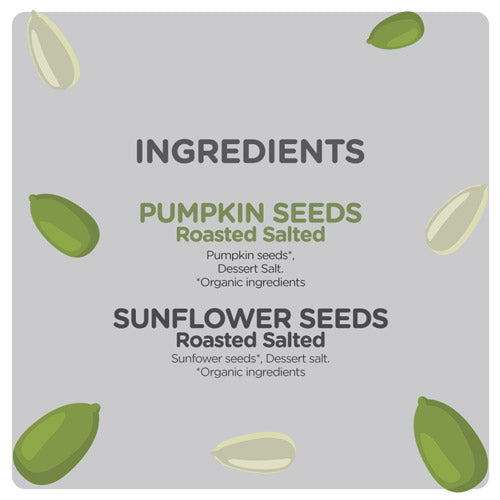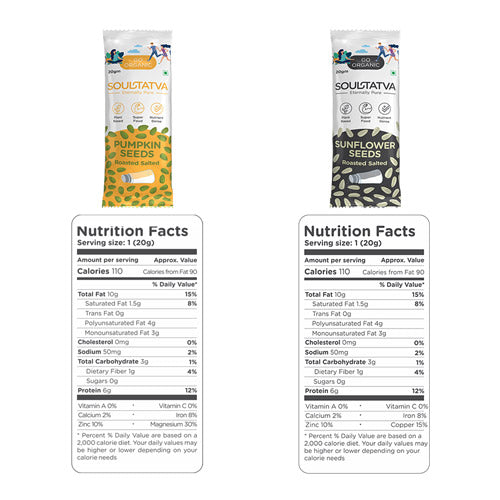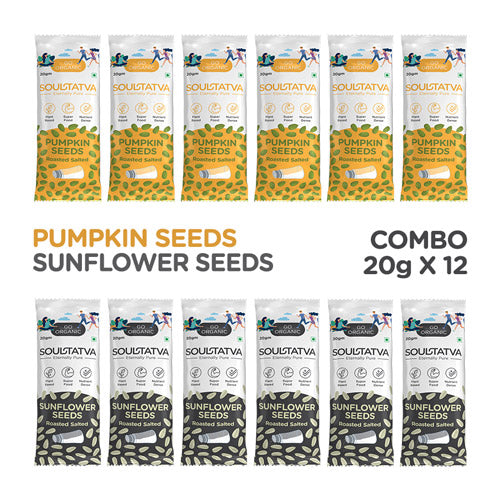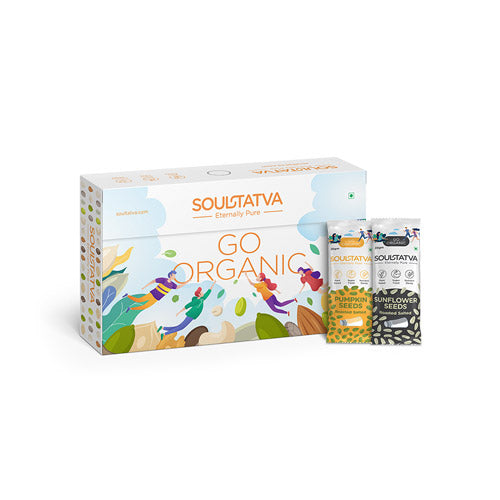 Classic combo of pumpkin and sunflower seeds
Regular price

Rs. 370.00

Sale price

Rs. 360.00

Unit price

per
MRP price including all taxes
For a happier life, a healthy heart is a trick. Soultatva's Healthy Heart is a classic combo of organic Pumpkin and Sunflower Seeds. It's tasty, filled with minerals, antioxidants, rich in dietary fiber, MUFA, and PUFA that keep the heart-healthy. Binge on our tempting Healthy Heart combo because nothing can beat a strong heart.
Beneficial elements
High in antioxidants & dietary fibre

MUFA & PUFA rich

Excellent source of protein

 

Healthy for Heart
Tasty and True: Organic Snack Combo Feedback
Two superfoods that redefine healthfulness. This combo is a testament to the power of nature's bounty.
Thoughtful present
A healthy gifting box is a unique and thoughtful present. It's a reminder to prioritize self-care and wellness.
A Symphony of Flavors: Organic Snack Combo Reviews
A fan of superfoods, and this combo is a gem. It's an investment in my long-term well-being.
Healthy gesture
These gifting boxes are more than just presents. They're a gesture of love and well-being.
Tantalizing Tastes: Organic Snacking Combo Opinions
Two superfoods, endless benefits. This combo is my ticket to a healthier lifestyle.