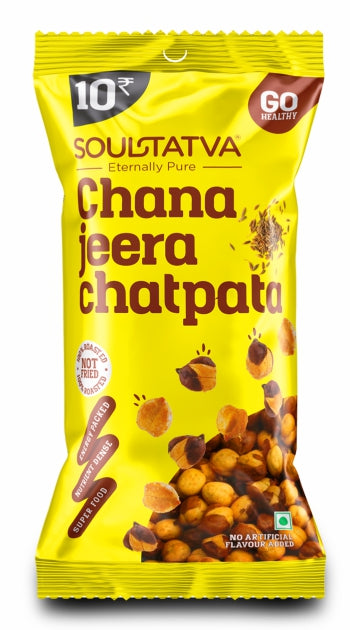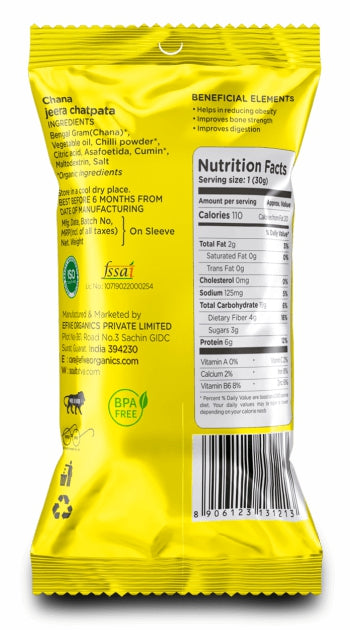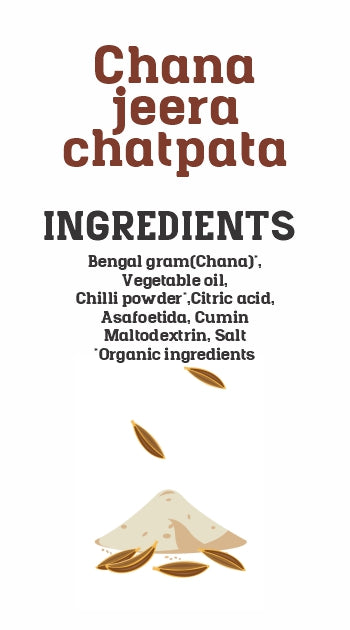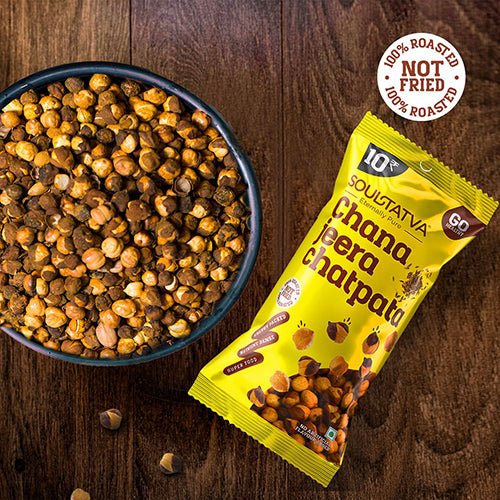 Regular price

Rs. 10.00

Sale price

Rs. 10.00

Unit price

per
MRP price including all taxes
Soul Tatva Chana Jeera Chatpata 30gm
Beneficial elements
Plant-Powered Energy
Looking for an energy boost? Chana's complex carbohydrates provide sustained energy without the crash.
Crunchy Goodness
These roasted chana snacks provide a satisfying crunch that's perfect for anyone who craves that satisfying texture in a healthy way.
Satiety Superstar
Chana's combination of protein and fiber keeps you feeling full and satisfied, making overeating less likely.
Top-Notch
I was skeptical at first, but this superfood exceeded my expectations. The ingredients are top-notch, and the convenience factor is unbeatable.
Smart Snacking
Chana's nutrient density and low glycemic index make it a smart snacking choice for maintaining stable blood sugar levels.