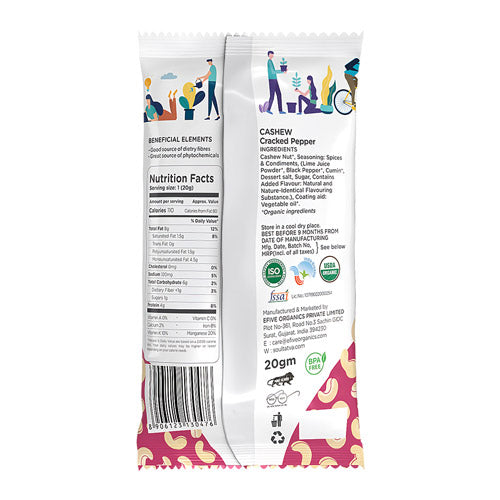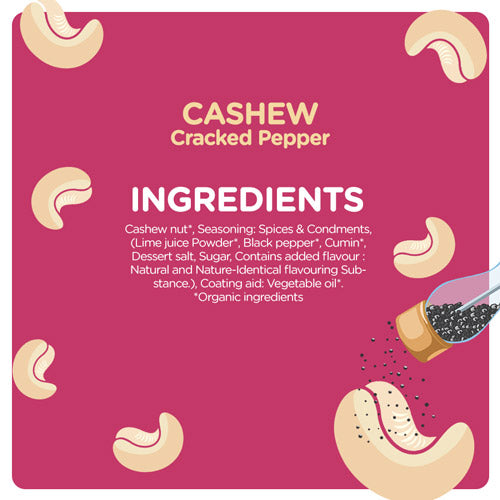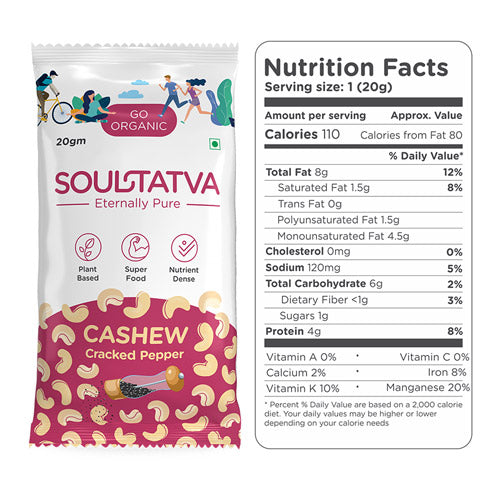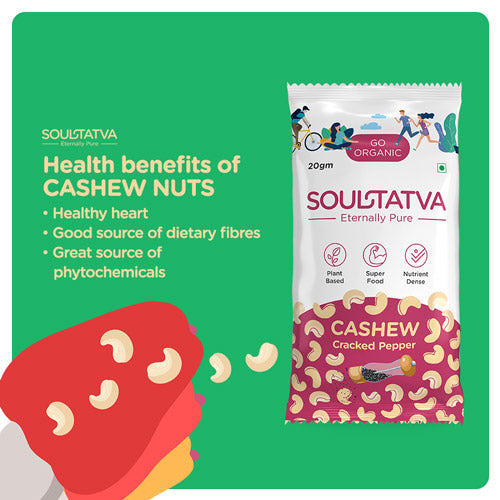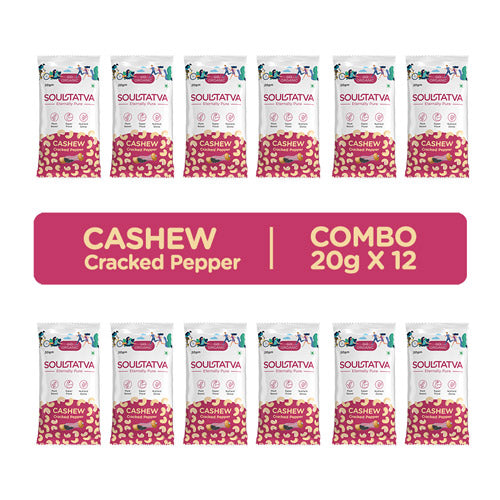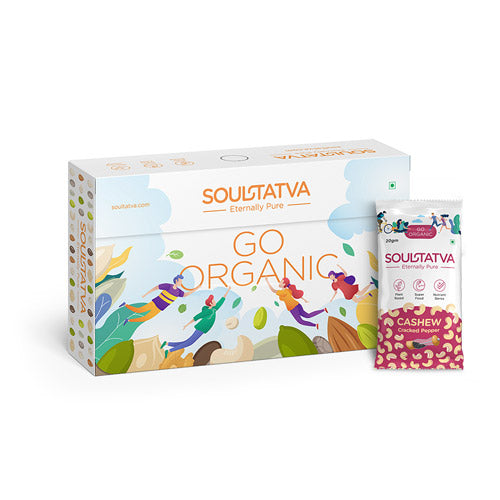 Crunchy protein cashew nuts
Regular price

Sale price

Rs. 480.00

Unit price

per
MRP price including all taxes
Once a staple of royal Indian cuisine- the beloved Cashew- with its mild and creamy flavour, is a welcome addition to anything and everything. Be it a roasted snack, trail mix, salads, stir-fries, or baked goods- each kernel is a gustatory delight! Blend Soul Tatva Cashews with water or dairy to add an excellent burst of flavour in purées, soups, curries, and desserts.
Beneficial elements
Exploring Organic Delicacies: Snacking Pair Insights
Two superfoods, endless ways to enjoy them. This combo keeps my meals exciting and my health on track.
nice
A healthy gifting box is a beautiful way to inspire healthier choices. It's a gift that keeps on giving.
Surprise box
The healthy gifting box was a delightful surprise. Each item was carefully curated, making it a special gift.
Taste the Goodness: Exploring the Superfood Combo Box
This superfood combo is a secret weapon. I'm impressed by the impact it has on my well-being.
Guilt-Free Pleasures: Organic Snack Pairing Reviews
As a health-conscious individual, I'm thrilled with this superfood combo. It's a wise investment in my longevity.