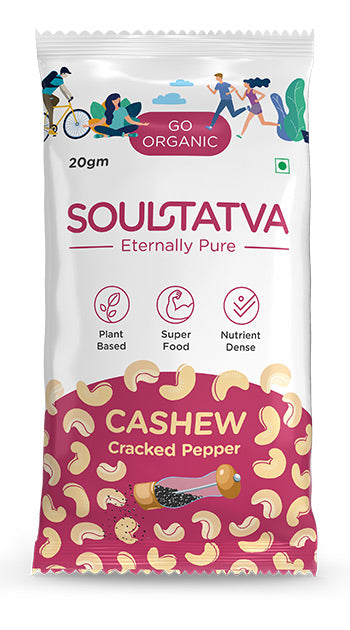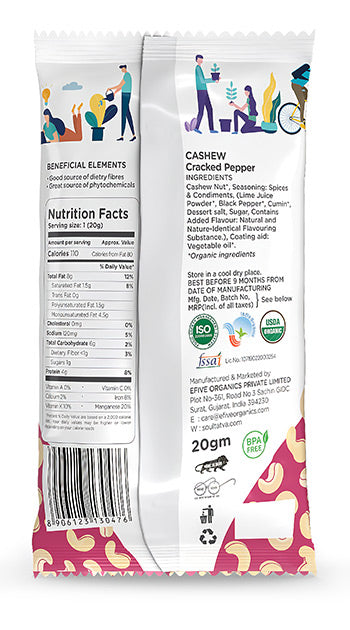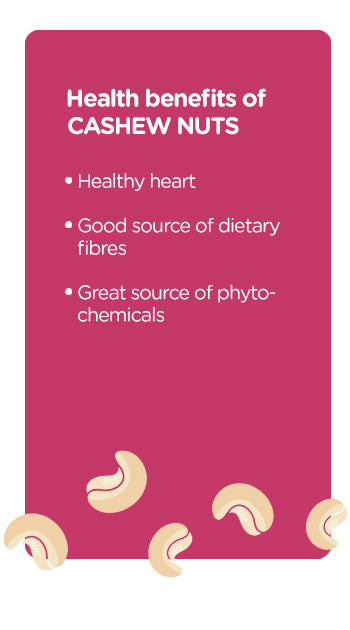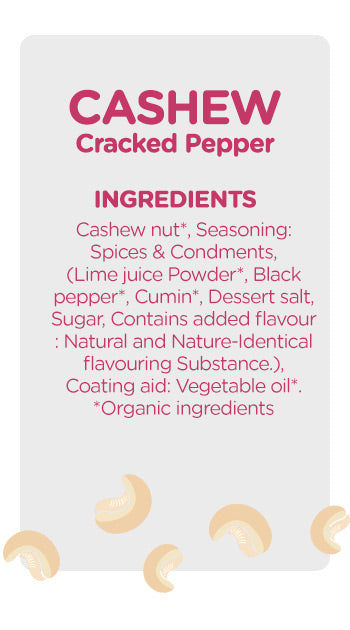 Healthy heart of cashew cracked pepper
Regular price

Rs. 492.00

Sale price

Rs. 480.00

Unit price

per
MRP price including all taxes
Once a staple of royal Indian cuisine- the beloved Cashew- with its mild and creamy flavour, is a welcome addition to anything and everything. Be it a roasted snack, trail mix, salads, stir-fries, or baked goods- each kernel is a gustatory delight! Blend Soul Tatva Cashews with water or dairy to add an excellent burst of flavour in purées, soups, curries, and desserts.
Beneficial elements
Amped-Up Snacking
Elevate your snacking game with cashews and cracked pepper, a combination that's amped-up in both flavor and satisfaction.
Bold and Savory
Indulging in cashews with cracked pepper is a bold and savory experience, offering a harmonious blend of nuttiness and spiciness.
Irresistible Heat
The irresistible heat of cracked pepper in these cashews adds a layer of excitement that keeps me coming back for more.
Zingy Nut Delight
Enjoy a zingy nut delight with cashews featuring cracked pepper, where the subtle heat of pepper enhances the buttery goodness of cashews.
Spicy Nut Symphony
These cashews create a spicy nut symphony on your palate, where the melody of pepper and the smoothness of cashews play in harmony.