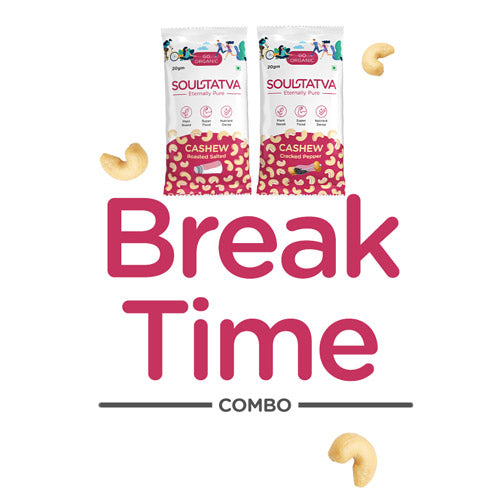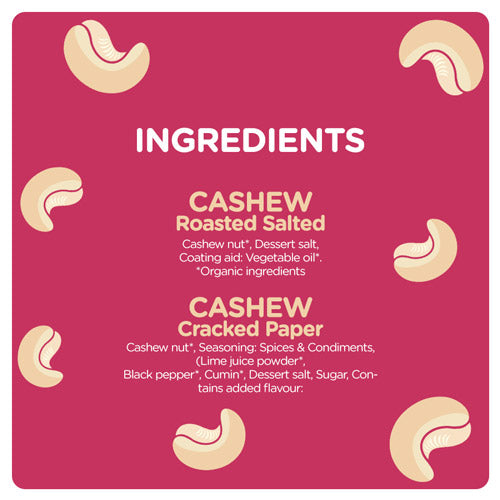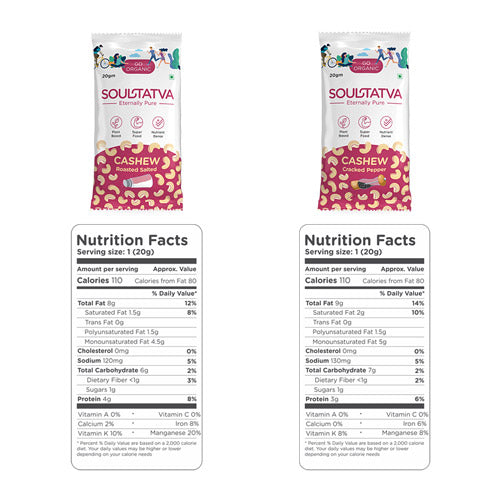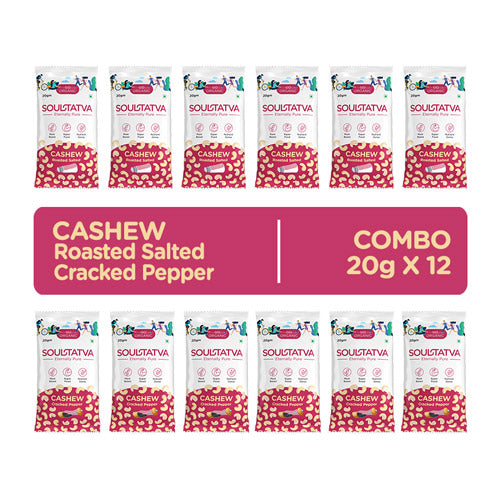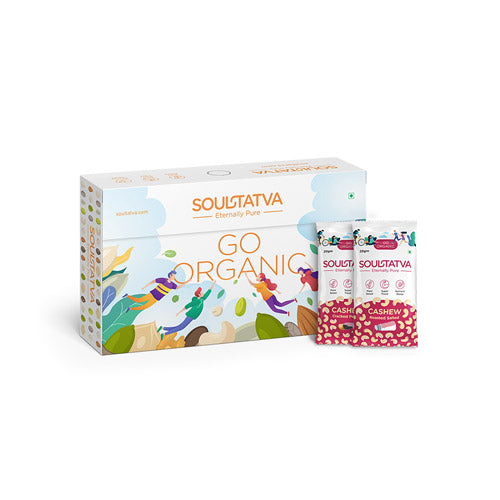 Combination of salted and cracked pepper cashew nuts
Regular price

Rs. 490.00

Sale price

Rs. 480.00

Unit price

per
MRP price including all taxes
Whenever in doubt, take a break and focus on food. Break Time from Soultatva is a finger-licking combination of Salted and Cracked Pepper Cashew Nuts enriched with fibers, plant protein, and low in sugar. It keeps our heart healthy too. Enjoy the fun and tasty pleasures of Soultatva's Break Time binging in and between the breaks now.
Beneficial elements
Pleasantly Surprised
Received a healthy gifting box and was pleasantly surprised. It's a reminder that self-care should be a priority.
Crunchy Harmony: Organic Snack Pairing Impressions
Say goodbye to dull meals. This superfood combo adds a burst of flavor and vitality to my dishes.
I am Loving it
I believe in the power of wellness, and these gifting boxes echo that belief. They're a meaningful way to spread positivity.
Navigating Organic Snacks: Pairing Combo Impressions
I appreciate the convenience of this superfood combo. It's a daily ritual that supports my well-being.
Healthier
Gifting just got healthier! These boxes are a wonderful way to inspire others to embrace a balanced lifestyle.