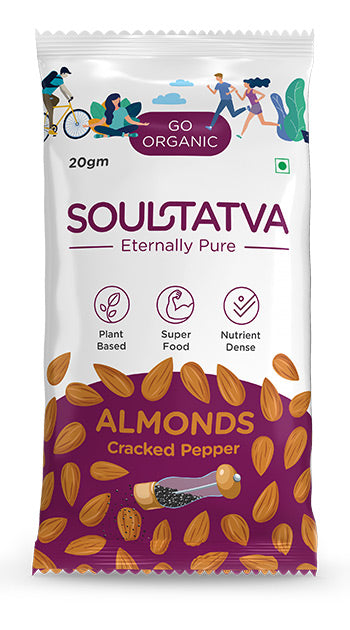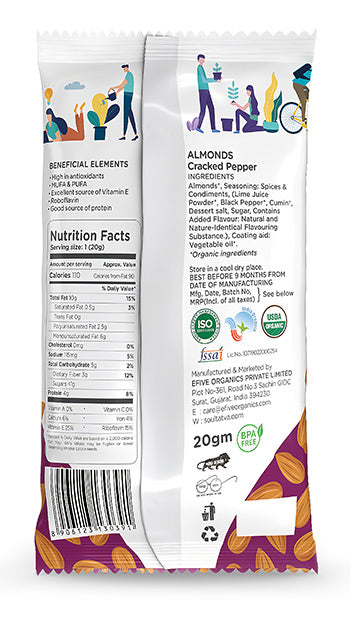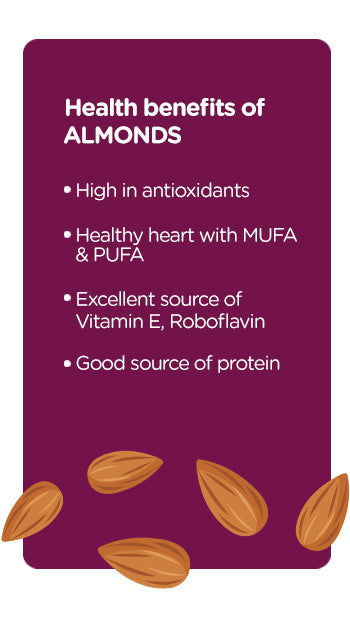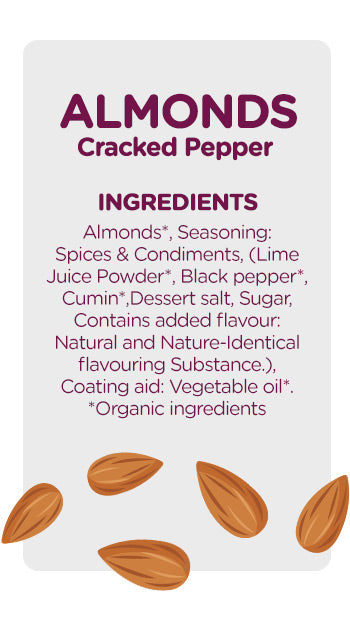 Excellent source of vitamins for almonds cracked pepper
Regular price

Rs. 40.00

Sale price

Rs. 40.00

Unit price

per
MRP price including all taxes
Almonds Cracked Pepper
100% Organic, Vegan-friendly, No chemical preservatives and Freshly Packed.
An ideal addition to vegetarian, vegan, whole food
Healthy snacking alternative, add them to your oat meal, yogurt, add them to soups, salads, nutri-bars, home DIY recipes.
Nuts arrive ready in easy to use, BPA-free packaging.
Farm to Table, Product of India.
 Almonds are an excellent source of protein, Vitamin E and Riboflavin.
Beneficial elements
High in antioxidants

Good Source of MUFA & PUFA

Excellent source of Vitamin E

Riboflavin

Good source of protein
Something New
For a unique and flavorful snack, look no further than almond cracked pepper. It's an explosion of taste in every bite.
My Guilty Pleasure
Almond cracked pepper is my guilty pleasure. I can't get enough of the zesty kick from the pepper combined with the satisfying crunch of the almonds.
My New Go to Snack
The combination of almonds and cracked pepper is a revelation! These almonds are my new go-to snack, offering a flavorful kick.
Spicy Pepperyyyyy
I was pleasantly surprised by these almond cracked pepper snacks. The balance between the spicy pepper and the almond's natural taste is spot-on.
Pepper Enthusiast
I'm a pepper enthusiast, and these almond cracked pepper exceed my expectations. The pepper enhances the almond flavor beautifully.